CELEBRATING SHARED PLANET'S FIRST YEAR: An interview with our Founder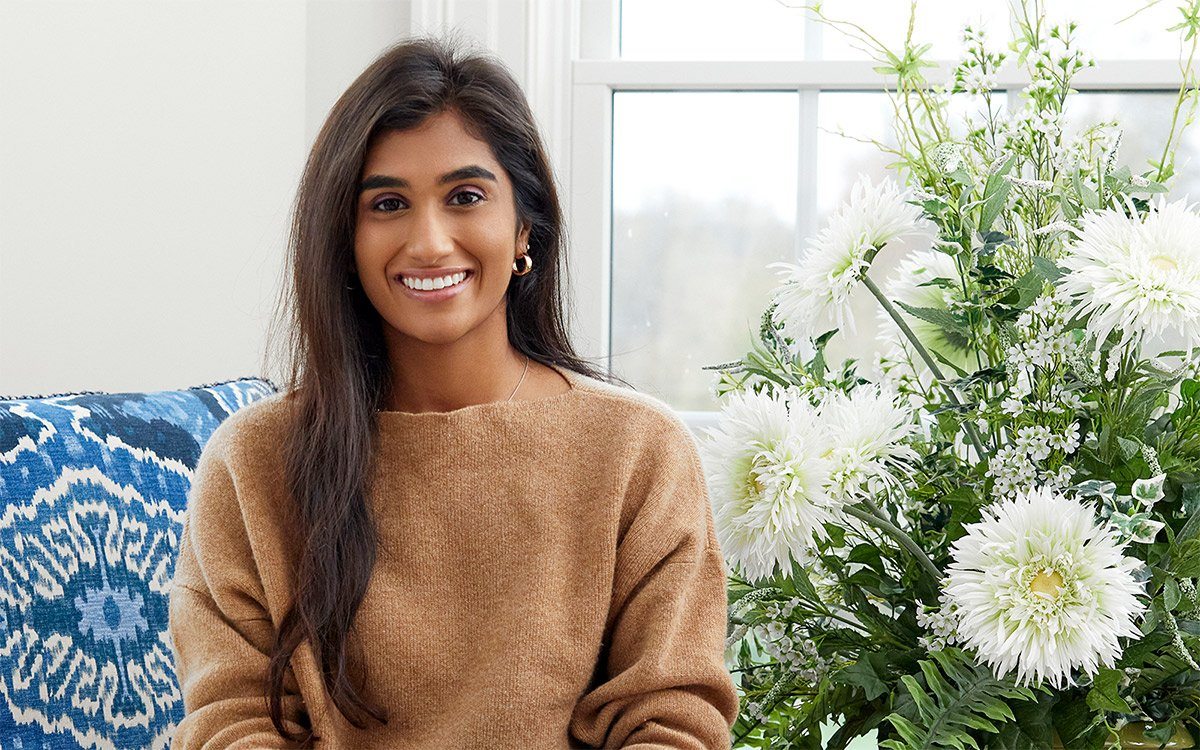 Aashna Sharma launched Shared Planet just one year ago. After 365 days of wins, losses and taking chances, we asked her some questions about her first year at the helm of a startup brand.
WHAT HAS SURPRISED YOU MOST ABOUT BEING AN ENTREPRENEUR?
I think the most unexpected aspect of being an entrepreneur is realizing how my job goes far beyond just establishing the brand. As a founder, I have to constantly evolve and re-invent my brand to keep up with our mission and our customers. This is often the most challenging, and the most rewarding aspect as well. I always want Shared Planet to be at the forefront of both eco-friendly innovation and makeup trends, providing our supporters with exactly what they want and expect from us.
WHAT HAS BEEN YOUR BIGGEST ACCOMPLISHMENT SO FAR WITH SHARED PLANET?
While we have had so many accomplishments in our first year, such as our mention in British Vogue and our feature in Boxy Charm, I think our biggest success has been the recognition from our customers and industry insiders. In only one year, we have been able to create a strong voice in the beauty world and our supporters recognize that. Those who follow us, constantly give us so much love when we launch new products or create new content. I am hopeful that in the coming years, we can grow even more, spreading our message out even further. Without the love and support of our customers, we wouldn't have half the successes we've had.
CAN YOU GIVE US AN EXAMPLE OF AN EARLY LESSON IN LIFE THAT HELPED SHAPE WHO YOU ARE TODAY?
The biggest lesson I have learned is that everyone is going to have an opinion, but as long as you are proud of yourself and the work you do, that's all that really matters. Whatever decision you take in life, big or small, someone is always going to have an opinion about it. That is why it is so crucial to have a strong sense of self-assurance. If you truly believe what you are doing is right, then those opinions, especially those criticisms, tend to fade away.
HOW IMPORTANT IS IT TO LOVE WHAT YOU DO?
I cannot emphasize enough how important it is to enjoy your work! Without question, if you want to be successful in whatever you do, you have to put in the time and work. It is much harder to put in those long hours if you don't genuinely love what you do. I also think that when your work brings you fulfillment, it comes across in the final product. Loving my work allows me to have the mindset to fully commit myself to Shared Planet and its mission.
HOW TO YOU MANAGE TO BALANCE BEING A FULL TIME COLLEGE STUDENT WITH RUNNING YOUR COMPANY?
Lots of caffeine! But the balance is honestly never perfect. It can definitely be very difficult, especially as midterm season kicks in. But as I mentioned previously, I love running Shared Planet, so it is always an easy decision to commit any free second from my studies to my company. I also think that having such a strong support system in my family constantly inspires me and pushes me to pursue it all.
HOW MUCH MONEY HAS BEEN DONATED TO YOUR CHARITY PARTNERS OVER THE PAST YEAR AND WHAT ARE SOME OF THE BIGGEST IMPACTS HAS IT HAD FOR ENDANGERED ANIMALS?
Currently, Shared Planet has donated 6 times what we initially planned on donating to our 3 charity partners. We love working with Panthera, Polar Bear International, and now the Sea Turtle Conservancy because they aren't huge corporations who are focused on so many different things, that we cannot directly see the impact of our customer's donations. These donations have helped fund research and advocacy programs across the board for all of 3 of the endangered species we have currently made collections for. Research and advocacy are so important. They not only allow us to get the message out about conservation and climate change but also and maybe even more importantly, they allow us to recognize the exact factors that affect these vulnerable animals so that we may create effective solutions to save them.
WHAT IS SOMETHING YOU WANT PEOPLE TO KNOW ABOUT YOU?
I just want everyone to know how continuously grateful I am for their support towards Shared Planet and for allowing me to have a platform where we can discuss all things related to the betterment of our planet. I am so excited for what is to come in the future and the growth of our company. I hope to make you all proud!
CAN WE HAVE A SNEAK PEEK INTO 2021 PRODUCT LAUNCHES?
With 2021, right around the corner I am so excited for our future launches. Our very next launch is coming up soon, and it is a totally new formulation. It is super warm and bright and can hopefully bring everyone a little color and sparkle to you all during these difficult times!
---