Celebrating the Mother Figure in your Life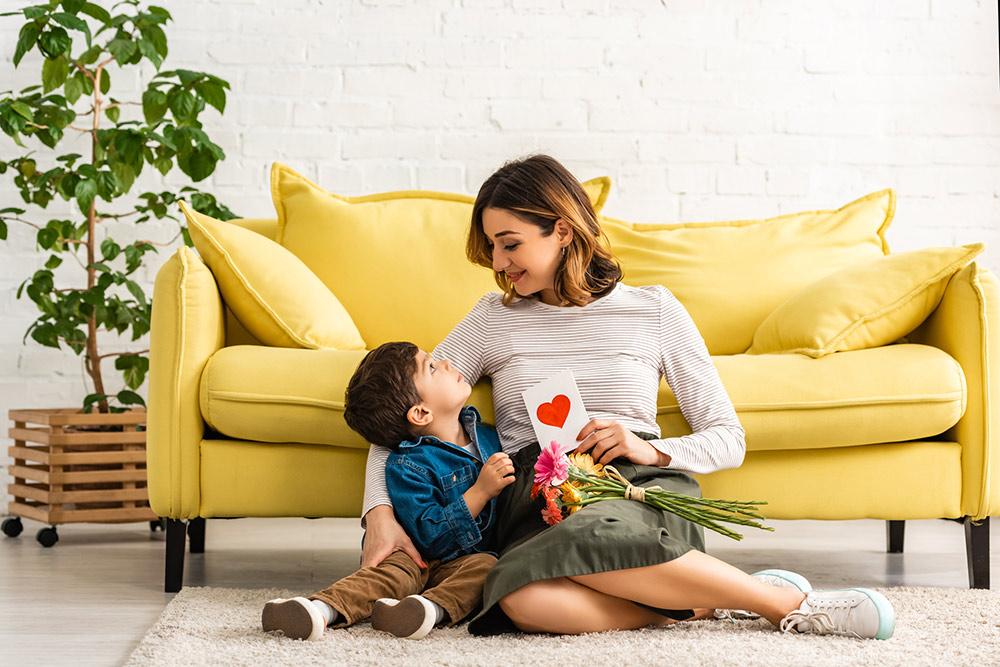 For me, the word "Mom" is synonymous with warmth, safety, laughter, and… the knower of all things. Even at 29 years old, if I have a question -- about anything -- my first instinct is to pick up the phone and ask my mom. Most babies' first word is "Mom," "Mum," or a variation of the name, and this mom conducted her own study on how often her kids say "Mom" in a day, with the number a whopping 159 times. Most moms are superheroes in disguise, playing teacher, counselor, friend, confidant, disciplinarian, and more all in a day's work, and often all at once. Though Mother's Day is a holiday intended to celebrate everything we love about our moms, it can also be a difficult time for those whose definition of "Mom" is different from the norm. The Skimm recently shared this list of greeting cards for those who may have a hard time on Mother's Day. We know that Mother's Day isn't always easy, and we have gift ideas for whomever you consider "Mom."
For Grandma, who is Mom
There's nothing like grandma's cooking. If grandma is Mom to you, gift her this delicious-smelling candle to let her know how much you love and appreciate her.
When Mom has passed
If your mom has passed, you may not want to recognize Mother's Day at all. Listen to your feelings to decide what is best for you. If you do want to celebrate your mom's life, this scrapbook kit is a great way to spend the day creatively while remembering everything you loved about mom.
For the Mom struggling with fertility or has lost a baby
Butterfly Baskets is a nonprofit organization committed to helping mothers through infertility issues, pregnancy, and loss. They also have an Etsy shop with comfort baskets you can send to the mom in your life who may be struggling this Mother's Day.
For the new Mom
This postpartum self care kit is perfect for a new mom. It includes massage oils, bath salts, and more. 
When Dad is Mom
If your dad has taken on the role of both parents, spend the day with him this Mother's Day to show him how much you care. Do your favorite thing together! Or, if you're the type to DIY, try this craft beer making kit and share a hard-earned cold one at the end of the day.
When you have a strained relationship with Mom
If your relationship with mom isn't always what you would like it to be, take time for yourself this Mother's Day and do something just for you. Treat yourself to your favorite meal, pop on a movie, and munch one of the many mouthwatering flavors Poppy Popcorn has cooked up.
For your non-biological Mom
Your mom doesn't have to be biological to encompass the word. Send her love with this gift set from Uncommon Goods, complete with oils, soaps, lip balm, and more.
For any Mom
Mom, whoever she is, is a superhero. Gift her with this bath salt and let her simply relax this Mother's Day. Or, if you're spending the day together, get dolled up and go bold with one of our new Birds of Paradise liquid pigments.
Maggie Blehar is a Philadelphia based writer/educator with a Bachelor's in English and a Master's in Education. She has been plant-based since 2011 and is always in search of ethical companies to support. She loves traveling, walking her dog, painting, meditation, working for social justice, digging deeper into her zodiac sign, and exploring the Philly vegan scene with friends. Some of her favorite organizations are: Don't Eat the Homies, Farm Sanctuary, CHNGE, Gentle Barn, and the Equal Justice Initiative. You can find out more about her at www.maggieblehar.com.
---