The Beauty Gurus We Turn to for Inspiration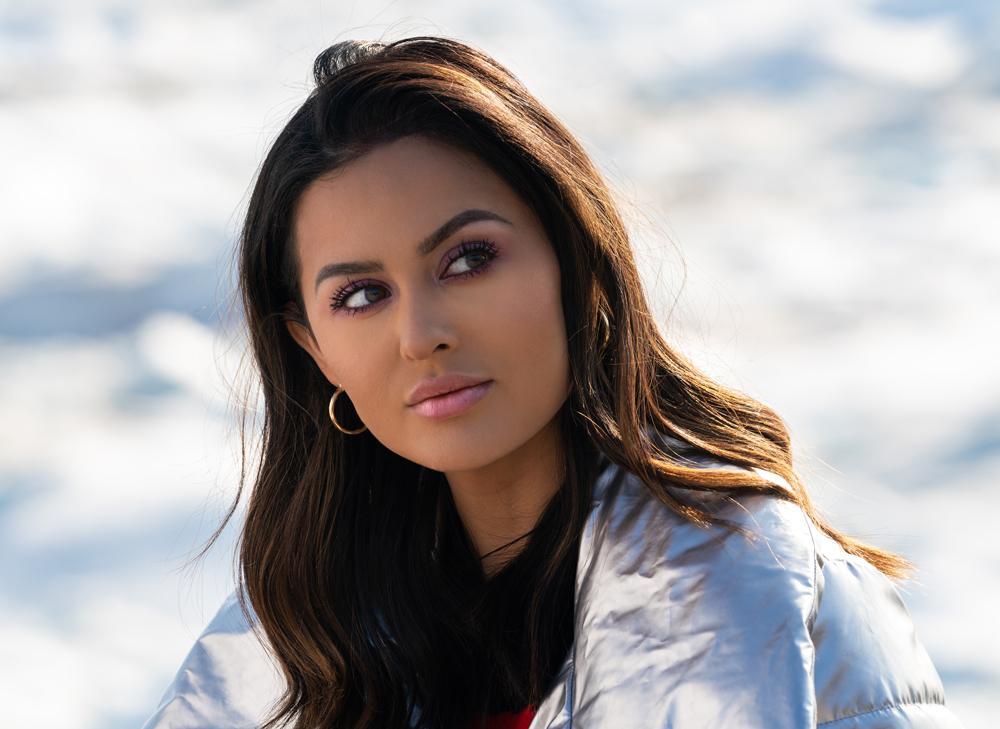 by Elizabeth Denton
Whether you're a makeup artist or a novice, it's seriously fun to watch beauty bloggers create art with makeup. Our favorites provide inspiration for natural everyday looks as well as creepy Halloween makeup and special-occasion glam. We've learned a lot of beauty tips from them — how to create a cut crease and which lipstick is best for darker skin tones, just to name a few. Here are some top Instagram beauty stars to turn to for inspo. Trust us — you'll want to follow them.
Nicole Guerriero
With almost 2 million followers on Instagram, all eyes are on Nicole Guerriero. Fans love her LA-girl style with bright eye shadow, nude lips and glam lashes. But she's not just a pretty face: Guerriero has serious makeup skills. We especially love her Halloween tutorials. Just take a look at this recent demon makeup she posted twice on Instagram. It's equal parts scary and amazing, and fans are going crazy for it. While Guerriero delivers expert beauty tips all year round, she's a must-watch for that creepy-cool makeup you might want to try out for yourself. Don't miss her wild Cruella de Vil tutorial — it's killer.
Christen Dominique
For almost a decade we've been watching Christen Dominique's makeup and skin-care tutorials, and now the world has finally caught up. She launched Dominique Cosmetics just two years ago and already her colorful eye-shadow palettes are best sellers. Fellow YouTubers are obsessed with creating bold makeup using the line, and Dominique does an amazing job recreating her favorite looks for us at home. And she doesn't just use her own makeup: Dominique's beauty tips and tutorials include both luxe and affordable products to try in conjunction with her own. We're especially in love with the way she recently showed how to color-correct using orange concealer.
Vanessa Gyimah
Since 2011, professional makeup artist Vanessa Gyimah has been posting gorgeous beauty tutorials to YouTube, but recently she's favored Instagram to show off her skills. Gyimah teaches us about the top nude lipstick for women of color, how to create a neutral cut crease and the best way to highlight and contour for darker skin tones. When she's not schooling us (in the nicest way possible, of course), she's crafting colorful eye makeup we're dying to try out at home. The way she uses accessories to inspire her makeup is especially impressive: Think sunflower headpieces and gold crowns.
Nadia Rydliova
UK-based Nadia Rydliova — who goes by With Love, Nadia on Instagram — is a favorite for the way she takes everyday makeup and turns it on its head. If you've ever wanted to learn how to create winged liner using a neon shade, Rydliova is your girl. Of course, she also crafts out-of-this-world makeup that we might not be able to recreate on our own but we can still take inspiration from. Her impressive rainbow makeup for LGBTQIA+ Pride Month went all the way down to her chest and included a surprising icy blonde wig.
Rain Cornelius
Most beauty bloggers started with makeup and expanded into fashion and lifestyle. But New Jersey-based Rain Cornelius is sticking with one thing and one thing only — and she does it really well. Cornelius focuses only on eye makeup, using eyeliner and eye-shadow to create pure art on her eyes. Of course, her brows and skin are flawless too, but her eye makeup is what has her gaining followers daily. Cornelius' attention to detail is impressive, as are her perfect lines that almost look fake. If you're in the mood to experiment with eye-shadow, Cornelius has enough inspiration for an entire year of looks. It's especially cool how she makes a grid of different eye looks using similar styles and colors. Instagram should hire her to make filters.
Lena Bagrowska
For pop culture-inspired tutorials, head over to 19-year-old Lena Bagrowska's Instagram page where 1.3 million followers watch her recreate some of the coolest pop star looks around. Her recent tutorials include both Billie Eilish's creepy makeup from her "When the Party's Over" video and Ariana Grande's iconic winged eyeliner look. Bagrowska is also inspired by Snapchat filters, and she often posts makeup "wearing" the filter to show off her skills. We love it when she tries out different types of makeup, too, such as eyebrow tinting.
Elizabeth Denton is an LA-based beauty and lifestyle writer.
---