Makeup Tips: Look Your Best for Online Business Chats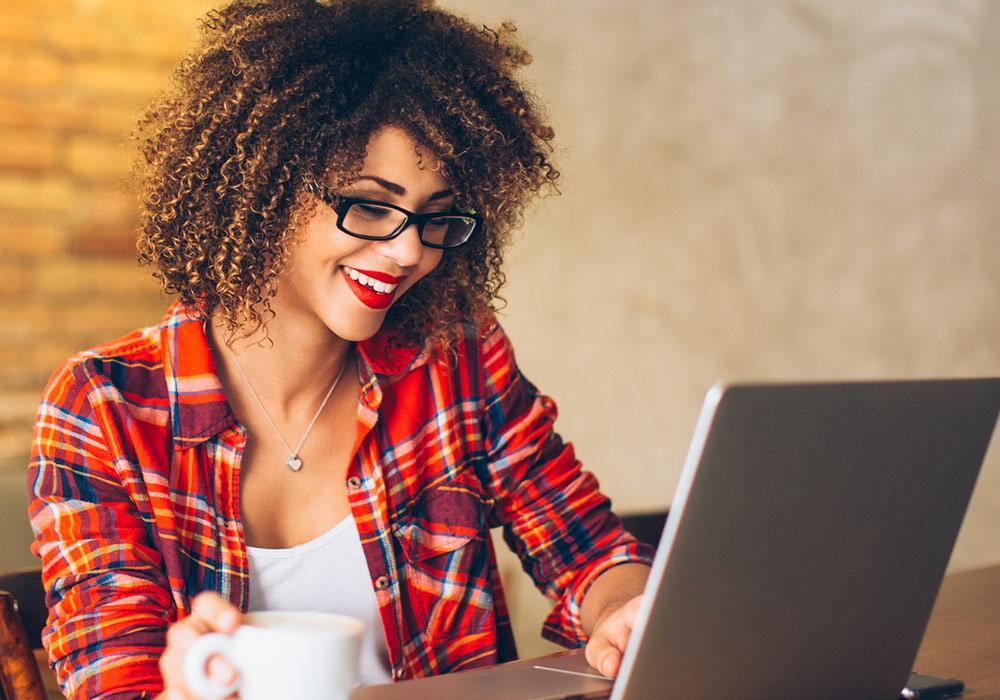 Is your daily commute from the bedroom to a home desk? Or are you are spending a lot of time in front of a computer at an office? Video conferencing is an integral part of doing business online, making it easy to stay connected in the business world, regardless of location.
Before you jump on a video call, consider the message you are sharing through your appearance. Your clothing and makeup speak volumes in terms of professionalism and who you are as a person. Makeup, lighting, and colors can make you alive and well, bringing out your best features over the camera.
Here are a few quick tips to help with your video conference calls:
Tip #1: Skincare is Everything
Over a webcam, even the smallest flaws can be accentuated on camera. The basis of a healthy complexion starts with good skincare habits, which sets the foundation for makeup that shines. Regular use of cleanser, moisturizer, and serums help to even skin tone and minimizes flaws.
Apply a tinted moisturizer, then use color-correcting cream or concealer to hide spots and dark circles. If you need a little more color, then add a touch of blush or contouring if desired.
Tip #2: Accentuate the Eyes
If your eyes look tired, then you will have a sunken appearance on the camera. Use a light-colored shimmery eyeshadow on the eyelids, such as the Tiger Eyeshadow Palette. Put a darker shade in the eyelid crease and blend the two colors together with a brush.
Curling the eyelashes can make your eyes look more awake. Then, add a bit of mascara to improve the fullness of the lashes.
Tip #3: Lip Color
Finish off the look by adding a bit of color to your lips. A light application of tinted lip gloss can bring out the perfect pout. Be careful to avoid going overboard with bright, bold lip colors. A light or neutral shade adds a little color without making the rest of your complexion look washed out.
5 Minute Prep Before a Video Call
You don't have to spend hours in front of the mirror before every conference call. Instead, a quick makeup application can go a long way so you are ready for the video meeting. Check out this 5-minute routine tutorial for a quick routine.
Or, this article shares great makeup tips from professional makeup artists, using only a few products to make yourself look presentable during at-home video meetings.
Other Tips for Video Meetings
While makeup is important for your overall appearance, don't underestimate the importance of lighting as well. The best solution is to face natural light, which helps to brighten and accentuate your features and skin.
Consider the angle of the camera. If you are looking down at the camera, then the view might accentuate neck creases and darken under-eye bags. Prop up your laptop or angle the camera to be at the level of your forehead, so you are looking up slightly to see the camera.
Also, it's a good idea to run a brush through your hair or add a few curls. A spray of dry shampoo can do wonders to transform "bed head" hair to a stylish look. Smooth the roots and add a bit of volume to frame your face.
You aren't going for a red-carpet look for a video conference call. But a few minutes of prep can go a long way to set the right impression during the meeting. Next time you are getting ready for a Hangout or logging into Zoom, grab your favorite products to touch-up your look for the meeting.
---