What Shared Planet Means to Our Founder, Aashna Sharma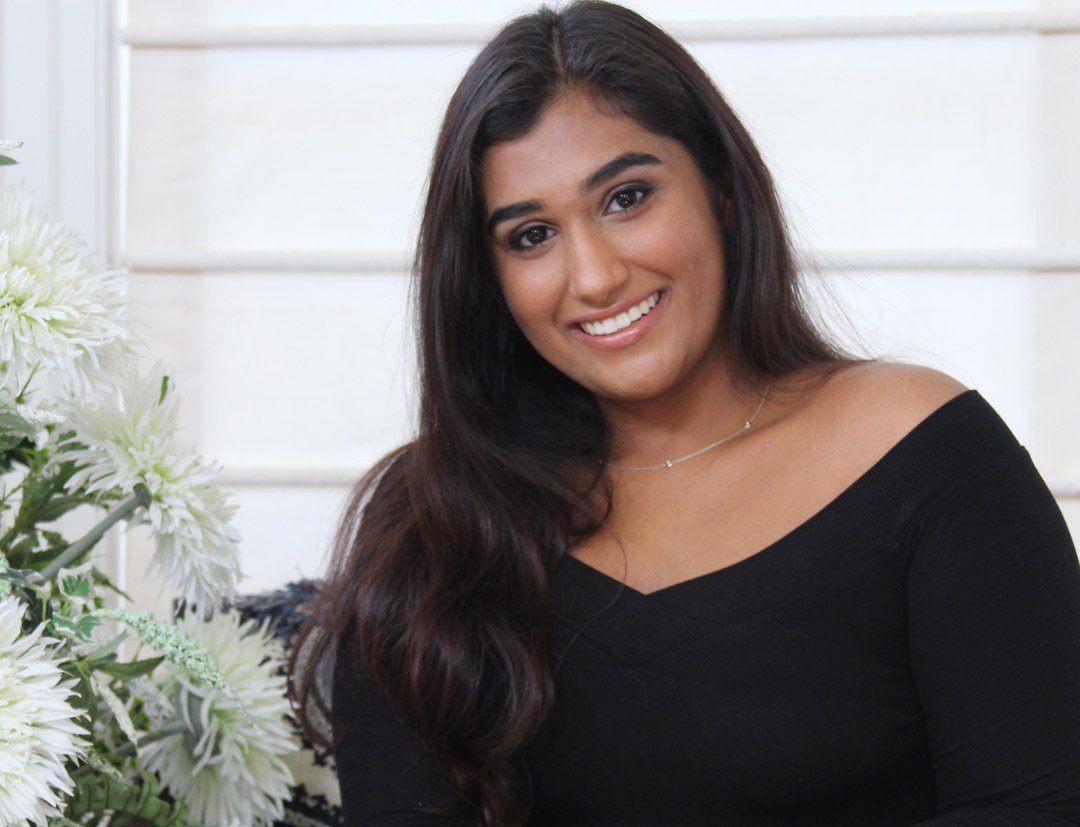 by Aashna Sharma
I first discovered my love for makeup while raiding my mother's vanity. Once I started watching YouTube beauty tutorials, this love became a bit of an obsession. Instead of following the most popular TV show at the time, I would rush home to watch my favorite YouTubers, studying exactly what products they used and how to apply them. At a certain point, I knew that founding a makeup brand was my calling. I always had an acute business understanding, probably inherited from my father. Even at 5 years old, I would force my family to sit down and watch me give full presentations complete with charts and graphs. I had always thought this part of my career would be much farther down the line, but ultimately decided not to wait. I started Shared Planet to combine my love for makeup with my other passions–eco-friendly, vegan and cruelty-free products—and to share them with the world.
Behind the Name
Finding a name was an incredibly long journey because nothing seemed to fit exactly. I wanted a name that flowed well, of course, but was also memorable. And then it clicked. Shared Planet embodies our mission exactly. Hundreds of thousands of species share this planet with us, creating beautiful ecosystems around the world. Being as environmentally conscious as possible is the only way we have a chance of saving the planet for us and all the other species living with us, and it is something we are deeply committed to as a brand.
How Shared Planet Stands Out
Companies across all industries are making small and gradual changes to being more eco-friendly and ethically conscious. But we take a different approach. From the moment we launched, all of our products have been vegan and cruelty free. Our ingredient black list and certifications are some of the most comprehensive in the industry, and we will not sell to countries that require testing on animals. If that weren't enough, we are also the first brand in the cosmetics industry to donate proceeds to animal charities on a constant basis, making a more long-term and impactful environmental difference.
Vegan and Cruelty-Free Beauty Is the Future
Once you read one article, see one video or even hear about the heinous practices that animals have to endure in makeup testing, it's hard not to take these issues on personally. How could I claim to be an animal lover but not advocate on their behalf when these terrible things happen to them? Luckily, we live in an age of rapid scientific advancement, where we can create high-performance makeup without the use of animal products and without any animal cruelty.
We're Kicking It Off With Tigers and Polar Bears
When we think of endangered species and climate change, most picture tigers and polar bears. That's in part because they cover two completely different ecosystems — one tropical and the other arctic. We decided to start there. For a first launch, both of these collections cover a spectrum of colors inspired by their beautiful environments. Both the Tiger and Polar Bear Collections include an eye-shadow palette and two lip glosses featuring the colors in their habitat. A portion of the proceeds from the sales of the products goes to support these animals. Together, we can make a difference.
---