Women-Owned Businesses to Support during Women's History Month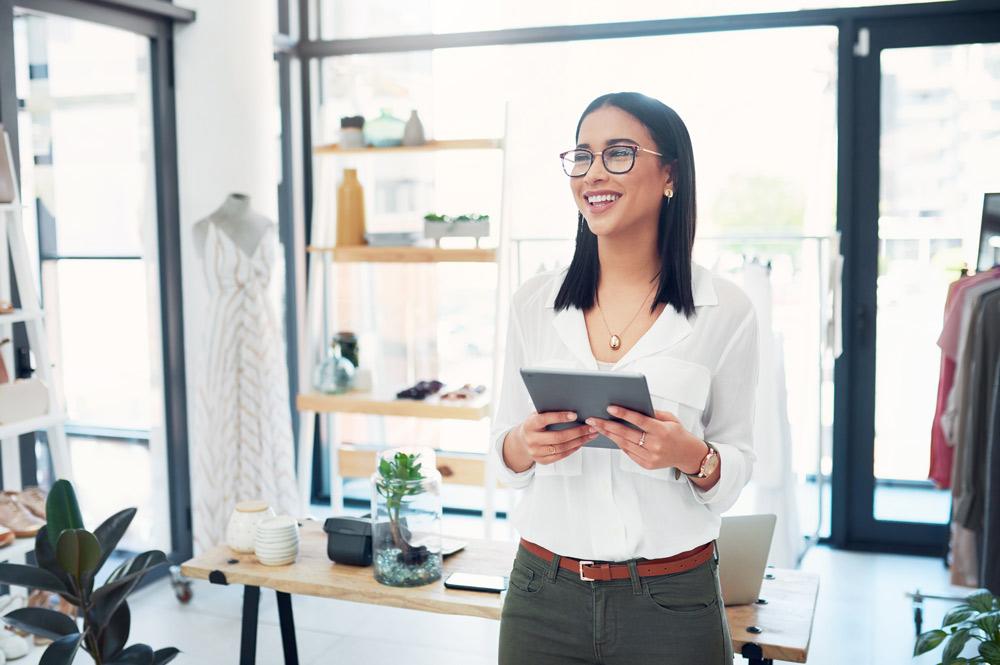 It's crazy to think that one year ago the world shut down and so did life as we knew it. Wearing masks was mandated, gatherings of more than ten people went out the window, and waiting in line for Trader Joes became the norm. Though collective anxiety, worry, and frustration was felt by all, I think we also learned to express more gratitude for the people we have in our lives. We can continue to do just that this Women's History Month by not only celebrating women in history who have paved the way for us, but also by supporting women who are continuing to advocate for others today.
Below are five women-owned cosmetics companies we love. Purchasing from women-owned, local (if possible) businesses is a great way to celebrate Women's History Month. Author Anna Lappe says "Every time you spend money, you're casting a vote for the kind of world you want." Let's create a world that celebrates women's successes and makes that the norm, not the exception.
Cake Beauty
Heather Reier created Cake Beauty over 15 years ago in her kitchen in Ontario, Canada. She had been searching for organic, cruelty-free, and vegan products that were good for her body but still had that "girlie" flair to them. Heather personally tests every new product, and her brand has grown to include body, skin, hair care, and more! Looking to send something sweet to a woman you love this month? Check out Cake Beauty's gift shop here.
Kosas
Sheena Yaitanes was inspired by Kosas, a philosophy that believes "there are five intersecting and connected layers of self that communicate with each other: a physical layer, a vitalizing layer of energy, a sensory mental layer, a discerning intellectual layer, and a layer of truthful bliss. Beauty lives in each of these layers, not just in the physical." Kosas Cosmetics' tagline is "Makeup for Skincare Freaks" because Sheena, along with her team, believes you should be able to wear makeup that looks good, lasts long, and is beneficial to your body. All their products are cruelty-free, gluten-free, and paraben-free, and their website lists every ingredient they use and don't use in their products. Take their "Find Your Shade" test to discover the perfect product for you and your unique skin tone.
Uoma
Uoma means beautiful, and Sharon Chuter, the founder of Uoma, brings that vision into every product she creates. She believes that every person should have access to skincare products that highlight, compliment, and fit their skin type and color. Her message is that "At UOMA we are an empowered tribe. Our race is human, our people are free, our language is color. All are welcome to our beautiful tribe." Uoma's products don't just differ in shade, but in formula as well. Their skincare line is tailored to fit the needs of every complexion, and their Shade Finder helps point you in the right direction. Uoma's "Badass Icon" collection features bold matte lipsticks perfect for the boss-lady badass woman in each of us.
One Love Organics
Suzanne LeRoux, creator of One Love Organics, found that "Many women have lost their excitement for the beauty aisle because of ingredient safety, ethical concerns, or simply the overwhelm of having so many products to choose from." A similar experience happened to her, which was only heightened after having children. Combining science with nature, Suzanne sought to create a holistic cosmetics company that uses clean products, is cruelty-free, and is good for both the environment and our bodies. One Love products are made in micro-batches so Suzanne and her team can test every single one, and she even gives you a tour of the lab so you can feel confident buying her products. One Love also has a spa if you live close to St. Simons Island, GA and are in need of some me time. If not, check out One Love's Double Cleanse Kit and treat your skin to some love.
Then I Met You
Charlotte Cho, founder of Then I Met You, was inspired by the Korean concept of jeong, "a deep feeling of empathy and affection that one can develop for people, places and things." Cho developed jeong for skincare, and Then I Met You was born. Her company uses clean, cruelty-free products that come in 100% recyclable containers in order to combat the detrimental effects that climate change is having on our world. Check out their Glow Deeper Essential Set to kickstart your skincare routine!
We at Shared Planet are proud to support other women-owned businesses like ours! Stay tuned for an interview with our own founder, Aashna Sharma, who will speak to the importance of Women's History Month as well as give advice to other young women who are passionately pursuing their dreams.
Maggie Blehar is a Philadelphia based writer/educator with a Bachelor's in English and a Master's in Education. She has been plant-based since 2011 and is always in search of ethical companies to support. She loves traveling, walking her dog, painting, meditation, working for social justice, digging deeper into her zodiac sign, and exploring the Philly vegan scene with friends. Some of her favorite organizations are: Don't Eat the Homies, Farm Sanctuary, CHNGE, Gentle Barn, and the Equal Justice Initiative. You can find out more about her at www.maggieblehar.com.
---