5 Beauty Brands with Big Plans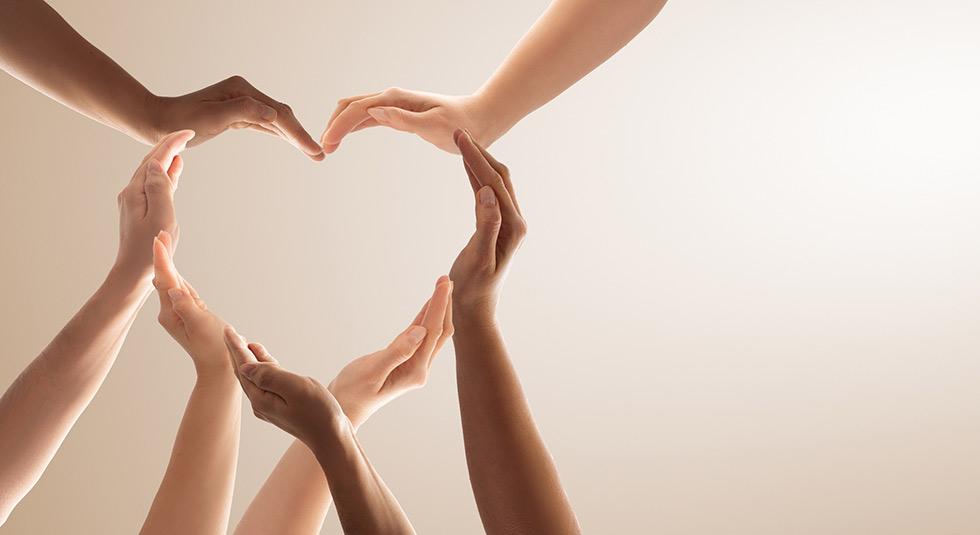 Here at Shared Planet, we are all about beauty brands with charitable causes as their foundation. Because we are a company that gives back with every purchase, we love to highlight other cosmetics companies that are doing the same. This holiday season, ditch big companies and check out the following beauty brands with powerful missions as their driving forces.
1. Beautiful Rights
Beautiful Rights is a lipstick brand challenging the status quo and breaking the "gloss" ceiling, one sale at a time. 20% of sales (not profits) is donated to a women's rights organization of your choice! The founders chose 20% to represent the fact that women are still paid 20% less than men are (on average) for the same job. Beautiful Rights partners with a handful of organizations like Planned Parenthood, ACLU, and Momsrising. Plus, their lipsticks, like Pantsuit Pink and Change Maker will provide you with a powerful pop of color to nail that next interview!
2. Thrive Causemetics
The name says it all. Thrive Causemetics is a beauty company with a cause. Their founder, Karissa Bodner, lost her friend to breast cancer when she was only 24 years old. From that moment on, she decided that beauty products should be "bigger than beauty." All Thrive Causemetics products are vegan, cruelty-free, and rid of all parabens and sulfates. With every purchase made, Thrive gives one of their products or a monetary donation to women around the world who are either fighting breast cancer, surviving domestic abuse, emerging from homelessness, or adjusting to veteran life. They partner with multiple charitable organizations and are always accepting nominations for more! Order their Moisture-Enriched Hand Sanitizer today. 100% of profits from this purchase support the Black Women's Health Imperative, a non-profit organization created to achieve health equity for Black women and girls.
3. Musee
These bath products are handmade with naturally sourced and environmentally friendly ingredients. Musee hires women in recovery, people experiencing poverty, and people with disabilities to handcraft their products. They proudly partner with Crossroads, an organization helping women recover from abusive situations, treatment centers, or who are adjusting to life outside of prison. They also partner with Schools for Haiti, which helps to provide "teacher salaries, new books, new desks, uniforms and one meal every day for the students." Watch and learn more about Musee's story here, knowing that every purchase gives back to someone in need!

4. The Body Shop
The Body Shop's purpose is to fight for a "fairer, more beautiful world," and they have been doing so since day 1. Founder Dame Anita Roddick has been challenging society's standards of beauty, championing for women's rights, and using business as a force for good through eco-friendly, cruelty-free, and mostly vegan products. Their Community Fair Trade Program sources ingredients from farmers and artisans worldwide and their goal is to roll out zero-waste packaging by 2025. As a feminist brand fighting for equal rights for women and girls, The Body Shop has partnered with multiple organizations like ECPAT International, Plan International, Bloody Good Period, No More (https://nomore.org/), and Women's Aid, among many more. Feel good knowing you are making a difference in the lives of others with every purchase.
5. Tatcha
Founder Victoria Tsai started Tatcha after a trip to Japan in search of more holistic beauty products, with the belief that beauty starts in the heart and mind. Using superfood ingredients like green tea, rice, and algae, Tatcha products are both good for you and good for our world. Every skincare purchase helps fund girls' education in Asia and Africa through the Room to Read organization. So far, Tatcha has funded over 4 million days of school to provide girls with life skills, mentorship, material support, and community engagement. Read wishes from real students all over the world and provide words of encouragement in return. or purchase a Tatcha product today.
Combine a handful of the products above with our Shared Planet Deluxe Bundle and give someone the gift of compassion this holiday season! 10% of our proceeds is donated to organizations that support endangered animals, and our products are always vegan, cruelty-free, and ethically sourced. Feel good knowing that you are giving back to our planet and its animals, one purchase at a time.
Maggie Blehar is a Philadelphia based writer/educator with a Bachelor's in English and a Master's in Education. She has been plant-based since 2011 and is always in search of ethical companies to support. She loves traveling, walking her dog, painting, meditation, working for social justice, digging deeper into her zodiac sign, and exploring the Philly vegan scene with friends. Some of her favorite organizations are: Don't Eat the Homies, Farm Sanctuary, CHNGE, Gentle Barn, and the Equal Justice Initiative.
---