The Lip Glosses You Need in Your Collection (and How to Wear Them)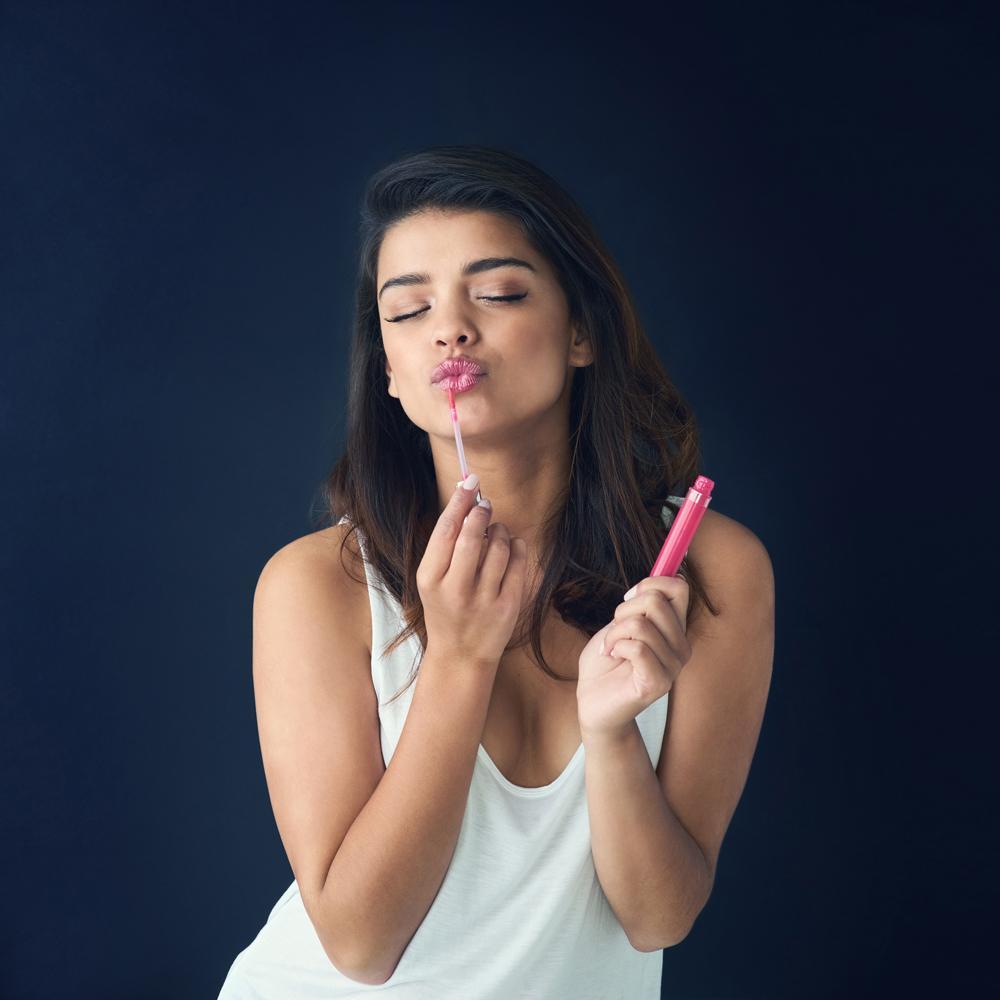 by Natasha Burton 
Lip gloss is the icing on the cake of your makeup look. A quick swipe of the best lip glosses on your pout makes you feel instantly pulled together, whether you're beautifully barefaced or rocking all of the products. So it makes sense to know exactly what shades you should have in your makeup collection so you can complete your look — whatever it may be — anytime, anywhere. With the following four lip glosses at the ready, you'll always have the right type of shiny for your kisser. Here's why you need these shades, along with some great makeup ideas on how to wear them.
Pinky Nude
Your everyday go-to gloss will likely be a warm, pinkish nude. This is a shade you can wear to anything, any time of day. It's great for work, after-work drinks, date night, brunch — you name it. If you're a more classic type, style-wise, or prefer to play it safe with your makeup, a pinky nude with subtle shimmer like our Big Cat gloss is your BFF. Even if you're more adventurous with your makeup, you'll still want to have a pretty neutral for days when you want to really play up your eyes and keep the rest of your face more subtle. Arguably the best lip-gloss shade, pinky nude looks great on everyone. If you have room for just one shade in your collection, this is it.
Bold Berry
A juicy, rich gloss can really make a statement. Don a berry shade like Hudson Bay when you want to turn heads or feel like a total boss — when you're out at a bar with your friends looking to flirt, when you have an important work presentation or when you just want to feel an extra boost of confidence while you're out and about running errands. Berry-toned lips complement rich brown and gold eye shadows, as well as more nude shadow shades, allowing your pout to take the spotlight.
Transparent
When you want to make a statement without going over the top, a clear gloss like Glossier's lip gloss can make your lips look super lush. If you're new to makeup, transparent is your first-stop gloss to get you used to the idea of wearing product on the regular. But clear is also a statement for makeup veterans as well — a clear gloss lets your natural lip color shine, showing your confidence and your admirable commitment to proper lip exfoliation. An added bonus? A clear gloss is as versatile as it comes. Dab just a tiny amount onto your cheekbones as a highlight or swipe it over your eyes for a high-impact editorial look. 
Sparkly
There are few makeup products more fun than sparkly lip gloss. From shimmer to full-on glitter, sparkly shades are not for the shy. You lips will get noticed — in the best of ways. Just be sure to do some proper prep (exfoliation and extra moisture!) so your lips are super smooth and can best showcase the glitz. Try a daring silver glitter lip gloss like Wintry for your next holiday party or a more subtle gold shimmer shade like Ferocious when you hit the town with your girlfriends. Both will give you some extra glamour.
Show Off Your Pout
Whichever shade you wear, gloss lets your lips truly shine. Try these four best lip-gloss shades to see how you feel while wearing each one. Just like different outfits, different glosses — from neutral to wow-factor glitter — allow you to showcase different parts of your personality. Let these glosses be your inspiration to be bold, beautiful and uniquely you.
Natasha Burton has written about beauty, lifestyle and relationships for "Women's Health," Livestrong, Stylecaster.com, MSN.com and Cosmopolitan.com, among other print and online publications. She's also the author of five books, including "101 Quizzes for Couples" and "The Little Black Book of Big Red Flags."
---