Introducing Our New Makeup Line: Birds of Paradise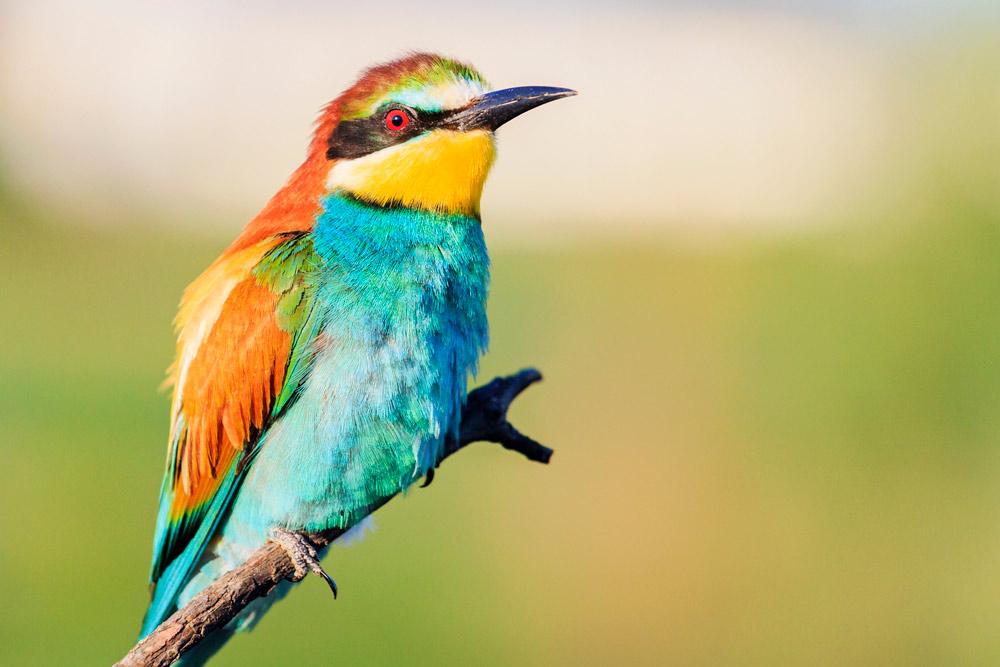 We are so excited to launch our new line, Birds of Paradise, which drops today! Like all our products at Shared Planet, the Birds of Paradise makeup line has been created to raise both awareness and money to protect this endangered species. Birds of Paradise are extremely beautiful, with bright, multi-colored feathers and the ability to change their outward appearance, rendering them completely different in a matter of seconds. In honor of these birds, we have created duel-ended, multi-use liquid pigments that give you the ability to brighten and change your look with a twist of the applicator. Use these pigments on your eyes, lips, or cheeks to create bold, dramatic looks that last all day long.
Why Birds of Paradise?
Birds of Paradise are rare, exotic birds, with many species endangered or on the brink of extinction due to deforestation and poaching. Birds of Paradise live almost exclusively in rainforests on the island of New Guinea. They are poached for their bright, colorful feathers, which are used in costumes and clothes, and they have been hunted and killed for hundreds of years. Deforestation in New Guinea is prevalent as well, leading to the destruction of the birds' habitats. Deforestation has left them defenseless against poachers and predators and decreased their food supply drastically. If deforestation continues at this rate, extinction for Birds of Paradise is unfortunately imminent.
What does my purchase do?
Here at Shared Planet, we are striving to do all we can to help these beautiful, endangered species. With every purchase of our Birds of Paradise line, we will donate 10% of your order value to our existing charitable partners. Our partners work tirelessly through education, research, and field work to protect and save endangered animals all over the world. As with all our Shared Planet products, the Birds of Paradise cosmetics line is vegan, cruelty-free, and child-labor free. It comes complete with sustainable, environmentally-friendly packaging that is recycled and free of plastic. In addition to supporting Birds of Paradise through the purchase of our products, you can also learn more about them, take action, or donate through organizations like Birds of Paradise or Wildlife Vets International.
How Do I Use the Liquid Pigments?
Our duel-ended, multi-use liquid pigments are bright and versatile, just like a Bird of Paradise and its mesmerizing feathers. Each liquid duo consists of a metallic and matte shade, and you can use either side for a colorful, bold look that dries quickly and lasts all day. Our colors blend seamlessly, leaving a soft, natural finish on your eyes and cheeks or a matte look on your lips. Add a dramatic pop of color to your makeup routine and make a statement at work, a party, or somewhere in between.
Our Birds of Paradise line is beautiful and unique, just like the animals themselves. Grab your liquid duo today and look and feel great knowing that your purchase goes toward protecting an endangered species. Welcome to paradise!
Maggie Blehar is a Philadelphia based writer/educator with a Bachelor's in English and a Master's in Education. She has been plant-based since 2011 and is always in search of ethical companies to support. She loves traveling, walking her dog, painting, meditation, working for social justice, digging deeper into her zodiac sign, and exploring the Philly vegan scene with friends. Some of her favorite organizations are: Don't Eat the Homies, Farm Sanctuary, CHNGE, Gentle Barn, and the Equal Justice Initiative. You can find out more about her at www.maggieblehar.com.
---