5 Colorful Smoky Eye Looks to Try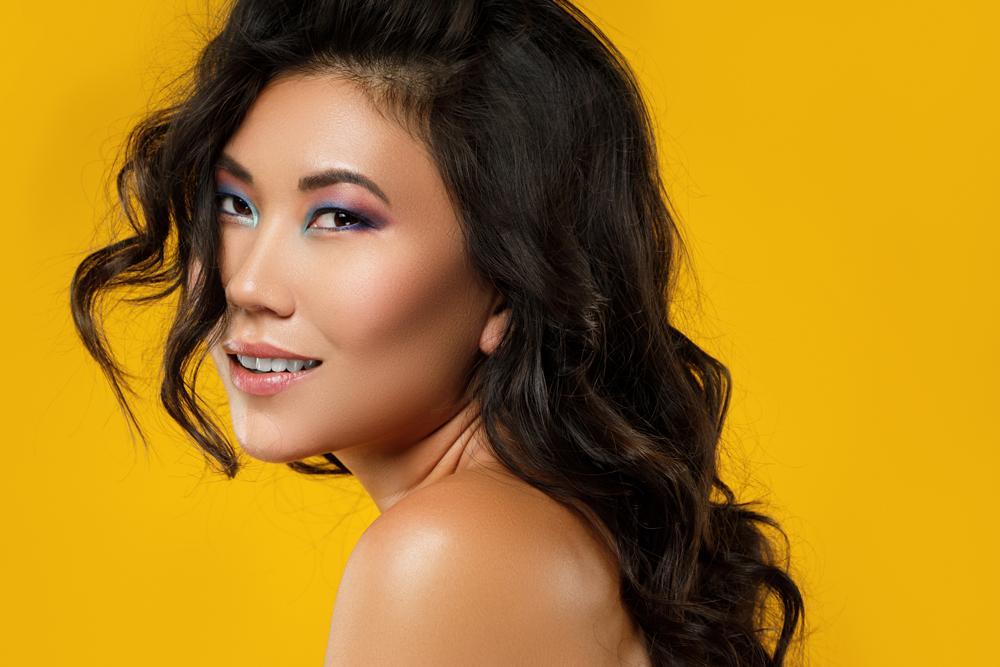 by Elizabeth Denton
If there were a dictionary definition for a smokey eye, it would for sure include black and gray eye-shadow — maybe some brown tones, too. But gone are the days when makeup was applied just one way. Now we love to get creative with eye makeup and craft unique smokey looks that are full of color and depth. And who better to look to for inspiration than our favorite beauty bloggers? Ahead, makeup ideas for colorful smokey-eye looks to try out stat.
1. Bright Lavender
Whether you find dark eye shadow a little too harsh or you're just looking to brighten up your beauty routine, lavender eye shadow is a gorgeous choice. It looks especially amazing against brown hair. Take Nicole Guerriero, for example. The beauty and lifestyle vlogger posted a light-purple smokey-eye look in early September and we've been dreaming about it ever since. She kept the rest of her makeup simple with big lashes and nude lips.
2. Pretty and Pink
Christen Dominique continues to provide us with makeup ideas, and her recent bright-pink smokey eye was no different. She posted a car selfie showing off her creation in the Los Angeles sun that used the shade Astrid Lust from her Dominique Cosmetics Celestial Storm palette, a pink-purple hue she smoked out all the way up past her crease. She finished the look with bold lashes and pale-pink lips.
3. Sunset Vibes
You can also use more than one eye-shadow shade to create a colorful smokey eye, like blogger Vanessa Gyimah did. She created a look that resembles a sunset with smoked-out orange and red tones throughout her lids. Completing the sunny smokey eye, she put a gold shade in the inner corners of her eyes to make them pop. She lined her eyes with black eye shadow and added glam lashes to anchor the light colors and prevent them from getting lost. You can recreate her look using the rusty, nature inspired hues of our Tiger palette.
4. Mermaid Green
Is Nadia Rydliova auditioning to be Ariel in The Little Mermaid? It certainty looks that way with her dark-red hair and recent under-the-sea smokey eye. The blogger used seafoam green and teal eye-shadow shades, with the darkest on the outside and the lighter hues in the inner corners (almost exact matches for both of which can be found in our Polar Bear palette). She finished the look with coral lips, giving off even more of a mermaid look.
5. Celestial Beauty
Rain Cornelius is a favorite for her eye-shadow looks in bold, colorful shades. Her Instagram is full of close-up makeup ideas, including a recent celestial eye that's one of our favorites. Cornelius used both navy and bright blue shades (in a shimmer formula, of course) for a simple smokey eye. But because she's never boring, she added black stars and black graphic liner for an unexpected twist.
Feeling inspired to break out of your beauty comfort zone? Tag us on social media @SharedPlanet with your bold colorful looks. 
Elizabeth Denton is a Los Angeles-based writer and brand consultant.
---