How to Buy a Beauty Gift Anyone Will Love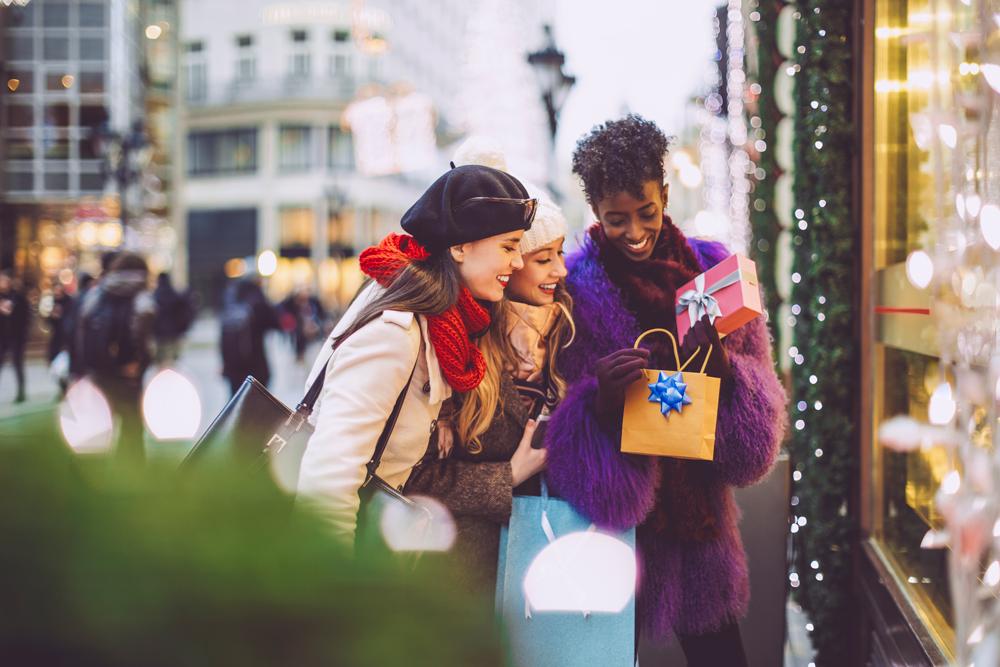 by Natasha Burton
It's no secret that beauty products make great gifts. And when you're shopping for a present for a family member or friend who loves makeup, you want to choose something you know they'll be able to wear and cherish. But actually picking out a present can be a bit more challenging — especially since makeup can be so personal. When shopping for the makeup lover in your life, consider these easy-to-follow tips. That way, your gift is sure to be a huge hit.
Consider Their Style
Picture your giftee and their relationship with makeup. Do they love wearing it and trying out new looks? Are they committed to their signature look? Do they want to test new options? Also think about their personal style — are they the type to rock the latest trends or do they like to keep things classic? The answers to these questions will help you determine what kinds of products to consider and can guide you toward certain color combinations and makeup types, like matte versus glitter or traditional lipstick versus super shiny gloss.
Buy for Their Color
Consider the person's hair and eye colors when choosing your beauty gifts. For someone with lush brown locks, deeper hues and gold metallics are great for the eyes, while dark pinks and reds look amazing on lips. For blondes, try pink, plum and silver metallic eye shadows (like those in our Polar Bear palette!) and dark pink or clear gloss on lips. Redheads look amazing with dark lashes and cat-eye liner, and can totally rock a red lip too. Depending on the person's eye color, you can get even more specific with your choices: Green and blue can be pretty for those with brown eyes, while blue eyes can get a boost from amber and copper.
Choose Clean Products
When you're buying makeup or skin-care products for someone else, it's really important to take ingredients into account. Vegan and clean product lines are best so that you don't accidentally give products that might irritate someone's skin. (Guess what turns an amazing gift into the worst gift ever? A face rash. Yikes.) When in doubt, go with eye shadows or lip colors instead of items that are used on the face itself, especially if you think the person you're buying for has sensitive skin. (Things like serums/skincare and foundation are too risky for gifts, so steer clear of those.)
Make It Fun
Once you have the gift getter's style and color nailed down, and with nonirritating products in mind, it's time to have fun. The best beauty gifts are items that people are less likely to buy for themselves, like palettes or gift sets. (Typically, people replace just the beauty items they need.) Find something unexpected so your gift feels like the treat it is. You might even pair your awesome makeup buys with yummy bath products or a candle to create your own perfectly tailored present. Time to go shopping!
Natasha Burton has written about beauty, lifestyle and relationships for "Women's Health," Livestrong, Stylecaster.com, MSN.com and Cosmopolitan.com, among other print and online publications. She's also the author of five books, including "101 Quizzes for Couples" and "The Little Black Book of Big Red Flags."
---